A gathering of "Mature" (i.e. older) Otters, and guests took place on February 1st for their annual post-Christmas dinner. For this sesquicentennial year it was upgraded to a black tie event at the Lansdowne Club, Mayfair.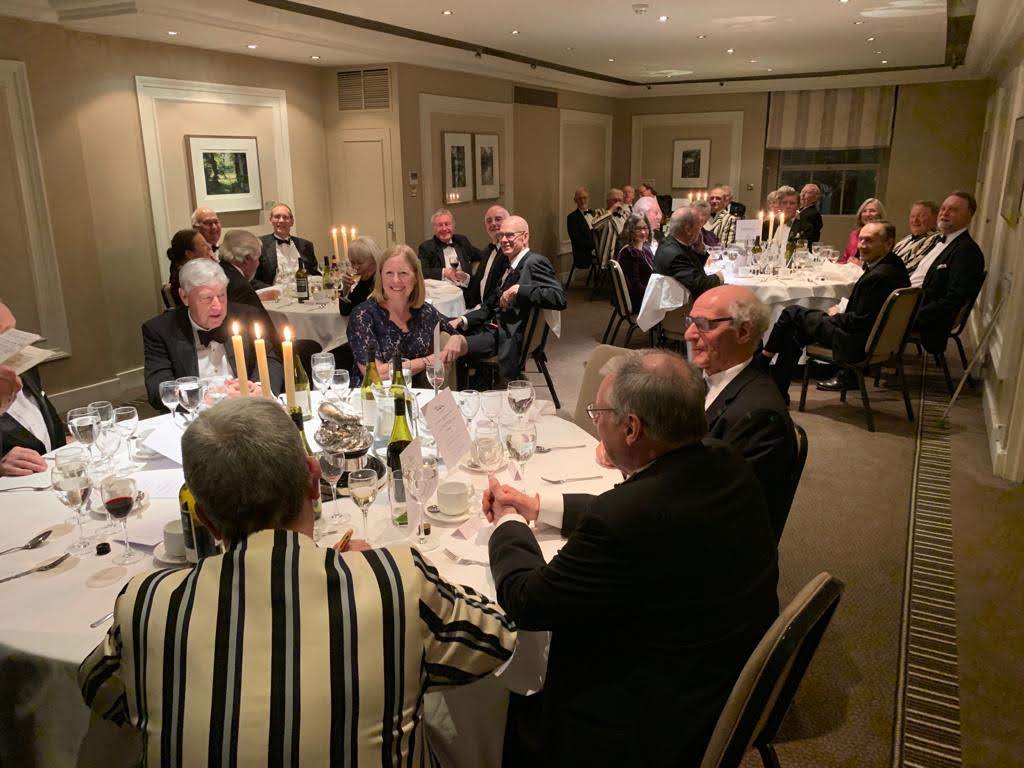 A total of well over a thousand years of membership was present, and it was attended by all four Past Presidents and the widow of Past President and Club doyen Bob Burn; also Dennis Warnford-Davis - at age 90, the longest serving Club member (joined in 1946).

The main guest (Kelvin Juba, former Otter coach and swimming luminary) was stuck in deep snow in Somerset, but this did not inhibit a convivial evening in traditional Otter-style.