It's that time of the year again - GB's most anticipated annual masters meet! Perhaps a little late in the day for a full meet report, but it's not too late to briefly reflect on Otter's fantastic performance at the Swim England Masters National Championships!
From Friday 27th - Sunday 29th October 2017, Otter saw more competitors than any other club head north to the beloved Ponds Forge International Sports Centre. A whopping 40 athletes racked up a total of 194 swims, including 65 medal-winning positions and 2 British Records.
The team's full results are posted below, but here's a few - and this list is by no means exhaustive - notable highlights:
Abi Hucker's 200m butterfly & Camille Vrain's 200m breaststroke earned both ladies their first individual National Championship medals.
Credit to Wade Rimbach & Derek Parr, for a clean sweep of medals in every race they swam.
Several swimmers competed at the National Championships for the first time as Otters, including Enrique Ruiz, Liz Goad & Sophie Clarke - for what we hope was the first of many!
Following the success of their previous relay performances, Roger Lloyd-Mostyn, Roger Phillips & Roger Sharpley are now looking to recruit a 4th Roger to complete their senior men's relay team of Rogers - applications are open, so spread the word!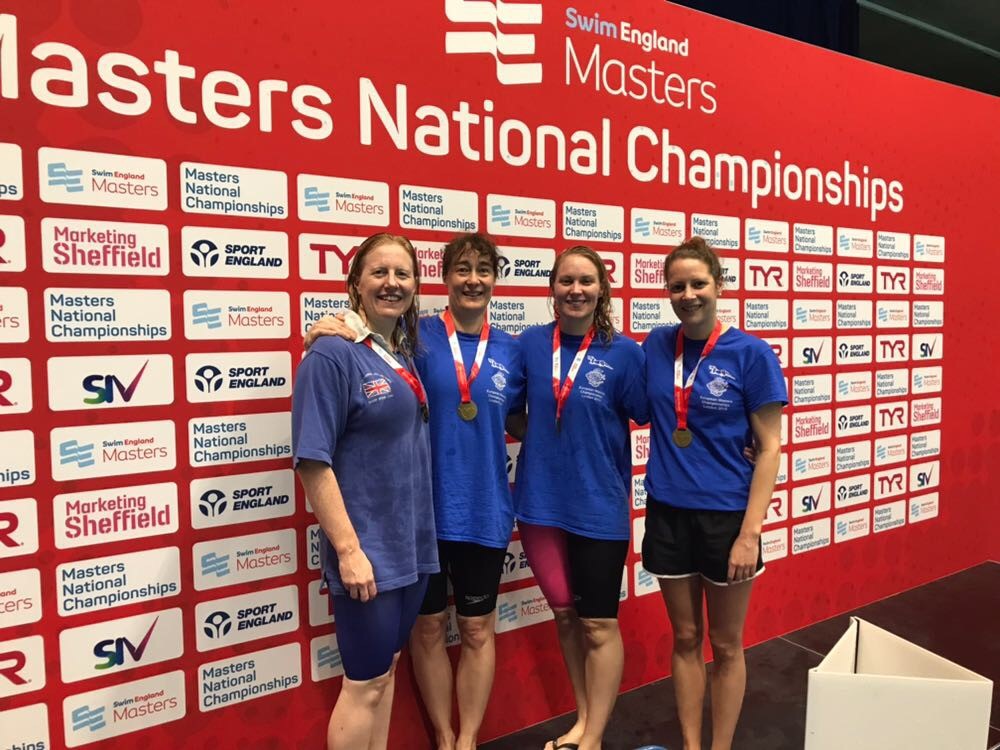 Lastly, a huge congratulations goes out to the 160-199 Women's relay teams. In keeping with Otter tradition, the 4x100m Freestyle team, consisting of Emma Shkurka, Fiona Marshall Staines, Jane McMenemy & Gina Hobson, and the 4x100m Medley team, consisting of Hayley Davis, Finoa Marshall Staines, Gina Hobson & Jane McMenemy, both achieved British Records!
Another year closes with a lot of hard work paying off, and we're already looking forward to the next big meet.